The ability to safely and efficiently handle sensitive information is central to the stability and security of society, particularly when it comes to important social functions and critical infrastructure. Sectra has extensive experience of protecting society's most critical communications, and is a strong brand in the area of encryption and secure mobile communications.
Where we are headed
The operating area's long-term ambition is to be a leading provider of critical cybersecurity solutions for society's most important functions. We mainly focus on operations that handle sensitive information such as government authorities, defense departments, healthcare and energy companies. Ensuring that these players can execute their tasks in a secure manner increases the potential for an open, safe and stable society.
Quick facts
Figures refers to fiscal year 2020/2021.
94 employees
SEK 207.8 million in revenue
Product offering and customers
National security
Crypto products and services for secure data transfer. These solutions have been reviewed and approved for the exchange of classified information by national security authorities.
Authorities, defense organizations and EU and NATO organizations that handle classified information.
Secure remote information access
VPN-based products and services for secure information access on smartphones and tablets.
Healthcare and civil authorities such as blue-light services and emergency response authorities as well as industrial companies that handle sensitive information.
Security in critical infrastructure
Security analysis services and data traffic monitoring in critical networks and operating systems to reduce the risk of interruptions or disruptions.
Operations within critical social functions, for example energy and water supply as well as the processing industry.
Sales channels and geographic presence
Primarily direct sales. We have our own offices in the Netherlands and Sweden, which are our largest markets, as well as in Finland and the US.
Competitors
Our main competitors in the area of secure mobile communications and crypto development are companies such as Advenica, Bittium, Secunet, Secusmart, Thales and Tutus. Examples of our competitors in IT and OT security for critical infrastructure include Mnemonic, Nixu and Saab Combitech.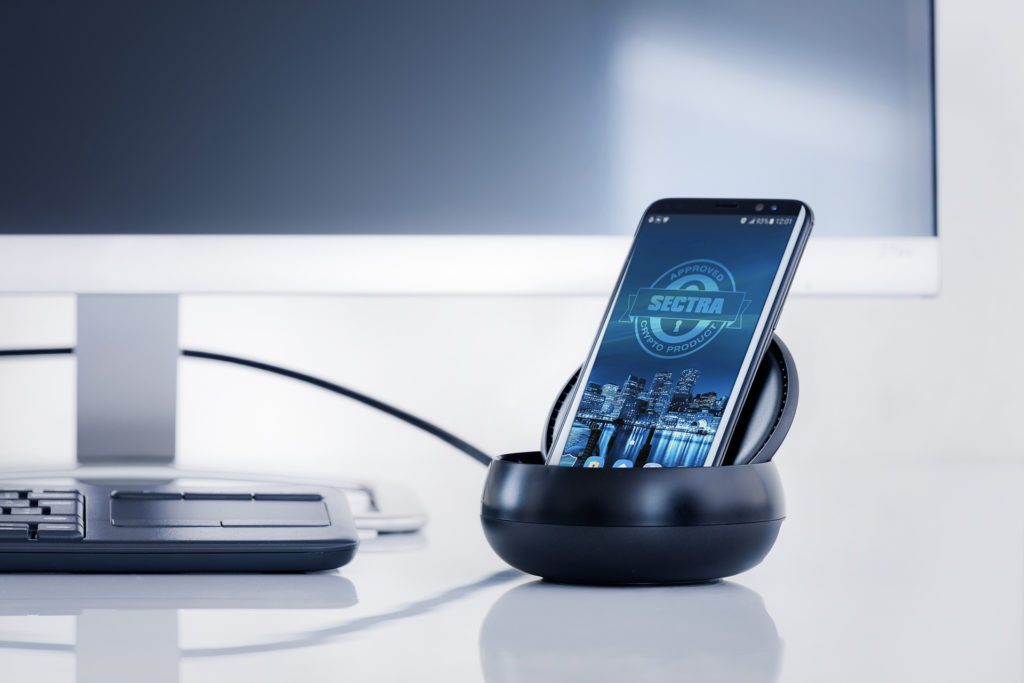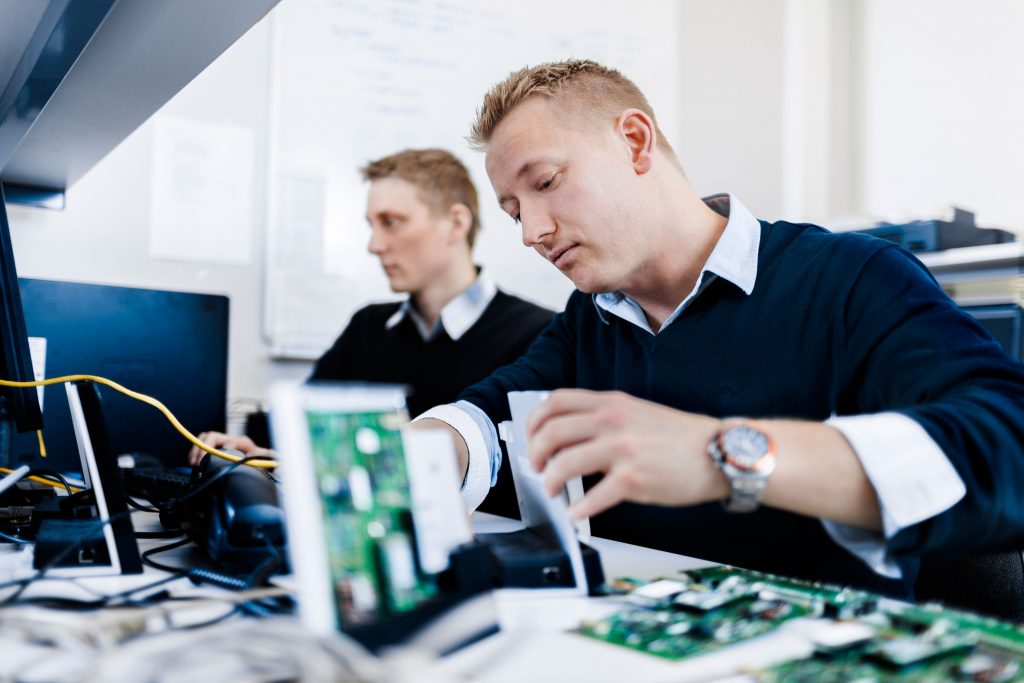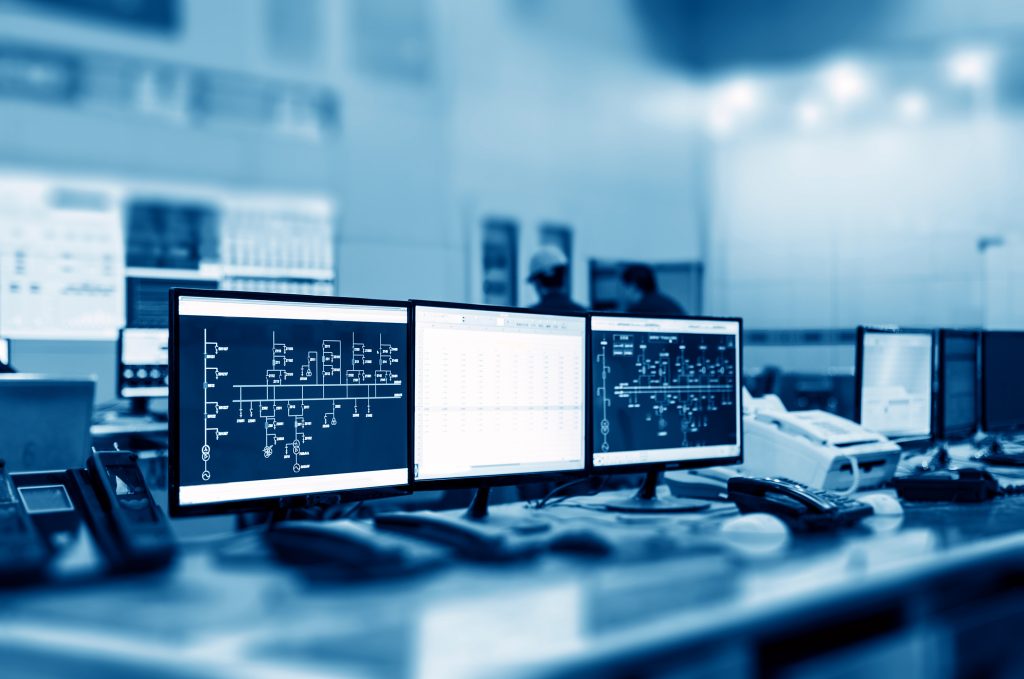 Where we are now
Sectra has more than 40 years of experience in developing secure communication systems. Our solutions are used by customers in most European countries, and by the EU and NATO for encryption of both voice and data transfer. The operations also include two growth segments where we have received a positive response and initiated business, but are still in the investment and establishment phase:
Cybersecurity for critical infrastructure.
Secure remote information access for users who handle sensitive information.
There is an ongoing shift within Secure Communications from developing network security and secure mobile communication solutions on assignment from customers to becoming a cybersecurity partner in several customer segments. The company's growth strategy also has a clearer focus on customer segments and increased customer value through service deliveries. Historically, the business model has largely been built on delivering products and projects, but there is a shift under way to expanding the share of service deliveries in all customer segments.
In the Annual Report and Sustainability Report 2020/2021 you can read more about:
National security—the linchpin of our operations
Secure remote information access
Critical infrastructure
Transition to service deliveries—part of our growth strategy
The way forward
Activities being prioritized by the operating area in order to reach its long-term goals:
Maintain high level of customer satisfaction by providing good service and working closely with customers during the development of new offerings.
Sales of security-approved communication solutions to existing and new customers in Europe, particularly within the Baltics, the Netherlands and the Nordic regions as well as EU and NATO organizations.
Ongoing development of the customer offering for secure remote work via VPN, smartphones/tablets and third-party applications with extra protection against access violations.
Sales of customer-specific assignments. Focus on assignments that either provide important developments in expertise or are deemed to have a significant potential to result in product sales.
Grow the customer base in the area of critical infrastructure. Primarily by focusing on the energy sector, healthcare and particularly vulnerable areas of the processing industry in our domestic markets, the Nordic region and the Netherlands.
Increased cooperation with authorities and other companies as well as carrying out complementary acquisitions to meet our customers' security-related needs.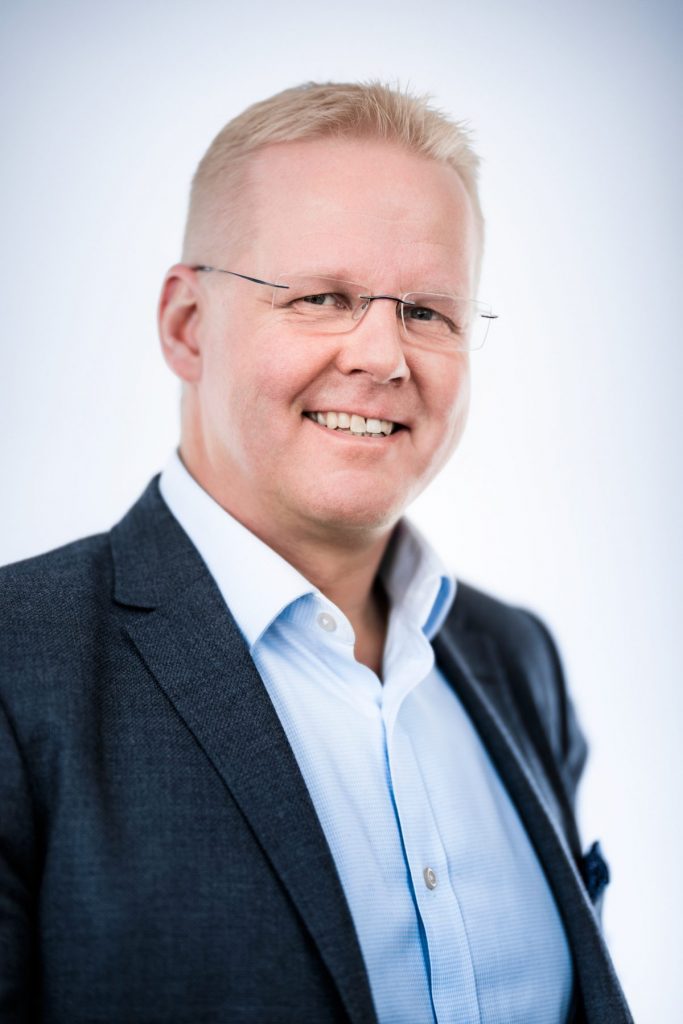 Simo Pykälistö
President of Secure Communications and Executive Vice President of Sectra AB