Healthcare for an aging population entails enormous challenges. To maintain a high quality of care despite today's population trend, the healthcare sector has to accomplish more with the same or fewer resources. Medical diagnostic imaging, planning and the monitoring of surgical procedures, and training are crucial elements in meeting these challenges. In this niche markets, healthcare providers across the globe use Sectra's expertise and solutions to increase productivity, improve the quality of care and coordinate their healthcare resources.
Imaging IT Solutions is the largest operating area in the Sectra Group. The operating area is one of the world's leading providers of IT systems for managing medical images and patient information related to diagnostic imaging.
Where we are headed
The long-term ambition of the operating area is to be the leader in making customers' diagnostics more efficient and contribute to proven improved care outcomes for patients. We are also to be a strategic partner in diagnostic imaging with particular focus on cancer diagnostics.
Quick facts
Figures refers to fiscal year 2021/2022.
730 employees
SEK 1,727.2 million in revenue
Product offering
Medical IT systems and services that help customers care for more patients, while retaining or improving the level of quality. The offering includes:
IT systems for efficient diagnostics, archiving, presentation and communication of all types of medical images and related patient information.
Support and upgrade agreements, training and other services connected to the use and implementation of Sectra's solutions.
Traditional system installations, cloud services or services where Sectra is responsible for the operation of the system.
Customers
Healthcare providers—normally major hospitals, regions, hospital chains and private clinic chains—that are growing and being consolidated. These customers appreciate our ability to deliver extremely reliable and scalable solutions for medical diagnostic imaging. They also have a need for communication and collaboration between hospitals, which we can meet.
Sales channels and geographic presence
In-house sales organizations in 18 countries and partners in some 30 countries. The largest markets are the Netherlands, Scandinavia, the UK and the US.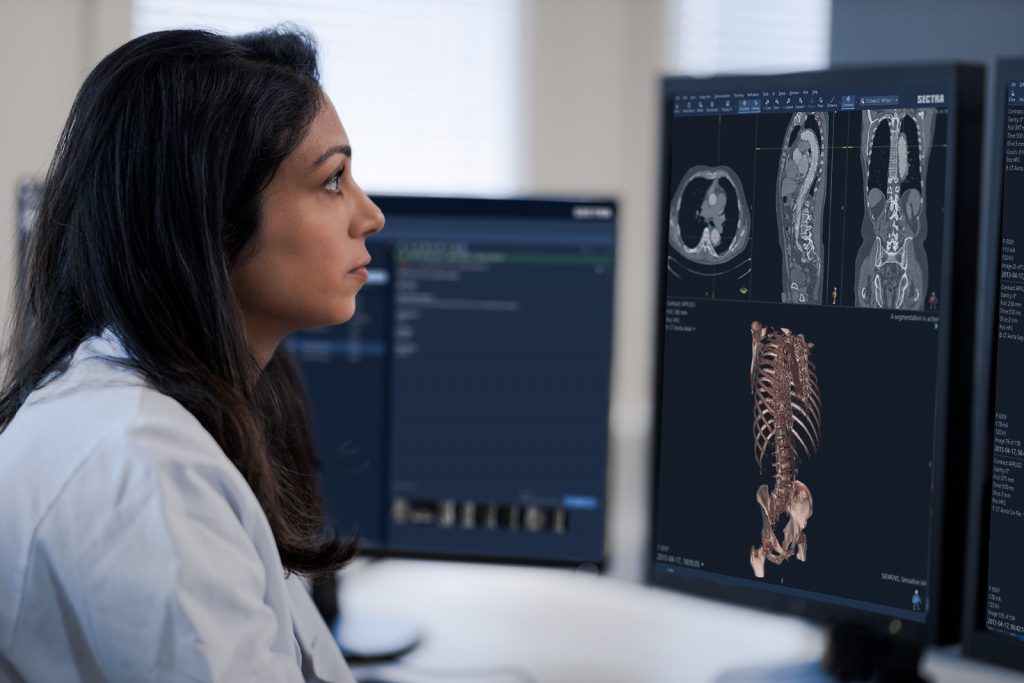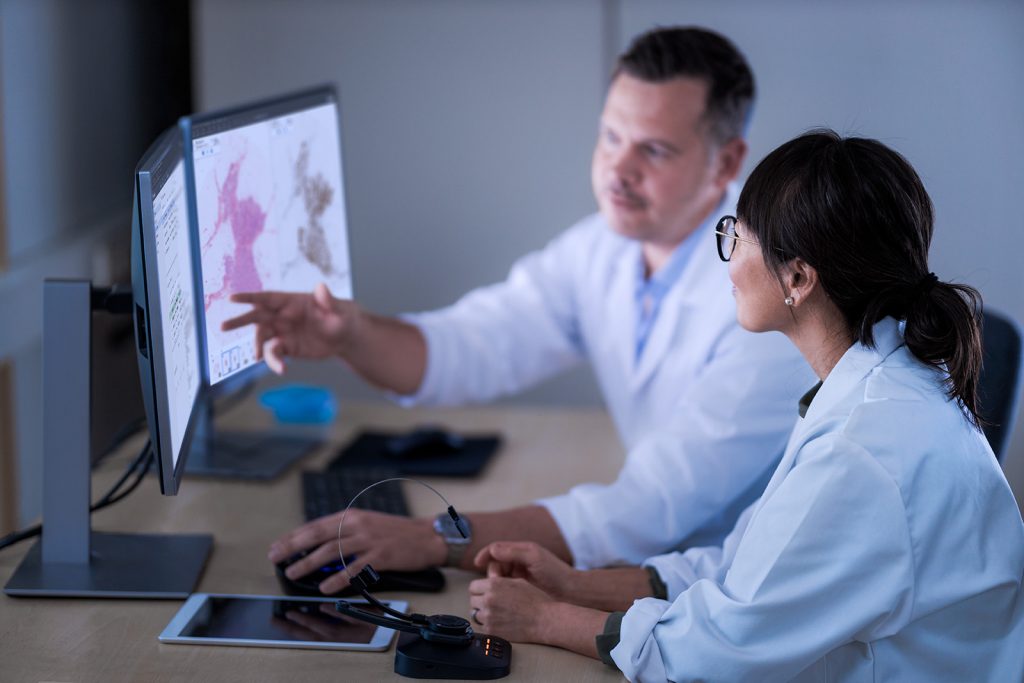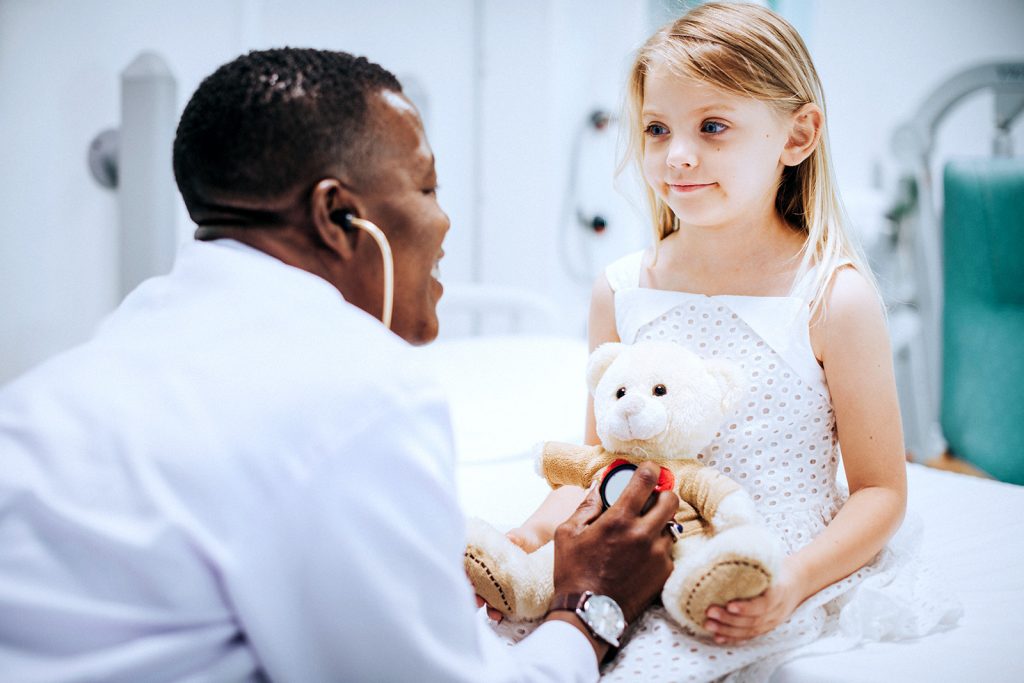 Where we are now
We have surpassed 2,000 installations of Sectra's IT systems, and our customers include some of the largest healthcare providers in the world. Lengthy, comprehensive customer contracts promote long-term stability and a high proportion of recurring revenue. The operations mainly focus on large diagnostic imaging units, for example, radiology, mammography, pathology and cardiology. Improving the efficiency of diagnostics and follow-up in cancer care is a common thread that runs through our offering. To meet customer demand, long-term growth initiatives are also ongoing in new areas such as AI and ophthalmology. A transition of delivery and payment models is also under way, as is an expansion to more geographic markets.
In our Annual Report and Sustainability Report you can read more about:
Dedication to create value for customers and recognition for the industry's most satisfied customers
Enterprise imaging strategy including all types of medical images
Growth in the US and other target markets
Our focus on cancer diagnostics and AI projects
Paradigm shift to cloud-based services
The shift from traditional license sales to delivering our solutions as services
The way forward
Activities being prioritized by the operating area in order to reach its long-term ambition. Some activities have the potential to make positive contributions to the earnings trend within one or two years, but the majority have a longer time horizon.
Maintain high customer satisfaction by continuously measuring and monitoring customer opinions and needs.
Adapt all levels of the organization for the transition to cloud-based service deliveries.
Develop partnerships with existing customers through which Sectra's existing products and services can contribute to further efficiency enhancements.
Grow within radiology, cardiology, pathology, ophthalmology and other areas of medical imaging by adding new customers in regions where Sectra already has an established customer base. This includes a continued focus on the US, where Sectra has a very high level of customer satisfaction, but a relatively small market share.
Continue the transition to Sectra One enterprise imaging subscription to provide customers with increased access to new functionality and facilitate their expansion.
Operational efficiency and increased digitization of internal processes to increase the scalability of existing resources and to more efficiently support the customer's journey from first contact with Sectra to procurement, installation and throughout the long-term relationship.
Continued product development and strengthening of the product portfolio. Special focus on functions for radiology diagnostics, medical image management in diseases affecting the elderly, particularly cancer diagnostics and cardiology, and on more efficient decision support for physicians and healthcare personnel based on AI.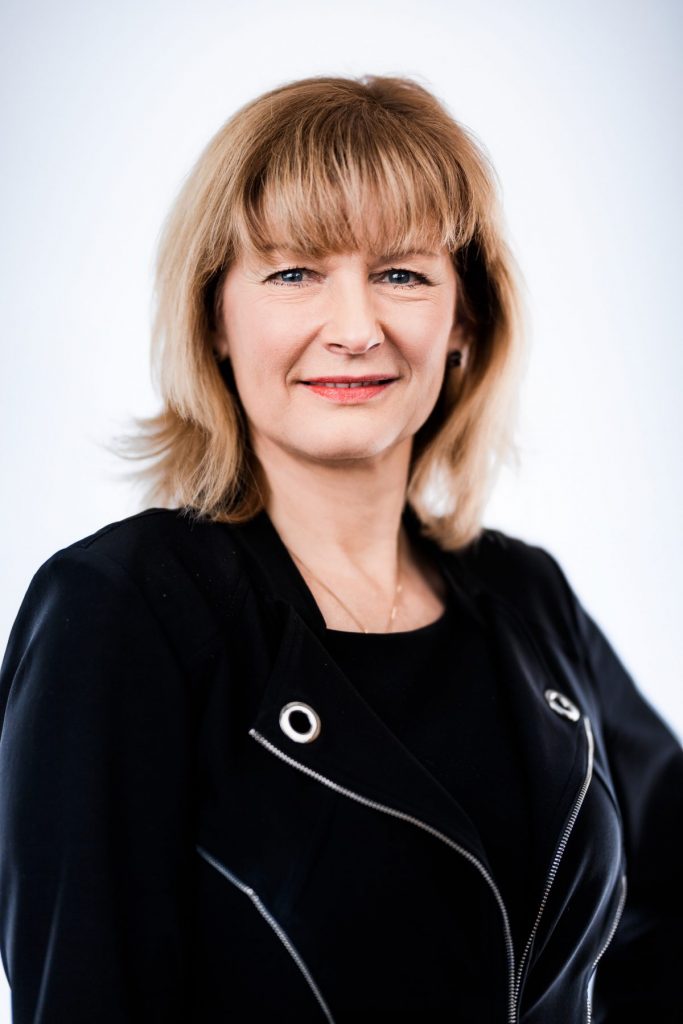 Marie Ekström Trägårdh
President Sectra Imaging IT Solutions and Executive Vice President Sectra AB